Welcome to DSK International, an International School in Kobe for learners 2-11. We are an IB World School and we strive to foster multilingual, internationally minded students.
Why Choose DSK International?
An International IB school in Kobe for learners from 2 - 11 years
Excellent student to teacher ratio: class sizes from 6 - 15 students
We provide an environment that nurtures the academic, emotional, social, physical and creative growth of children of all ages, cultural backgrounds and experiences. As an IB World School, we strive to ignite a passion for lifelong learning and a desire to make positive change in the world. We offer three languages (English, German and Japanese), an international curriculum (PYP), a German curriculum (Thüringer Lehrplan), small classes allowing for individual support, a quality music program, swimming lessons and an amazing community.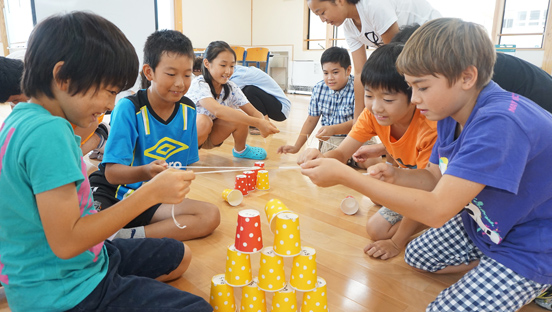 Our Programmes
DSK International offers three programmes for learners ages 2-11: Playgroup, Early Years and Primary Years Programme (PYP).
Need more information? Make an inquiry to the school.